Your NHP Supplement Programme Includes
Your NHP Enhanced Supplement Programme Includes
Supplement Programme

Details

By following Dr Glenville's recommendations you know that the supplements below will be the most helpful for you at this time and are of the highest possible quality ensuring you gain maximum benefit.All the supplements recommended here have Dr Glenville's exclusive Seal of Approval

NHP Supplement Plan

Your NHP Supplement Programme Specific supplements that contain all the vitamins minerals and herbs and in the right intakes that you need to take.

| Vitamins/Herbs | DAILY INTAKE |
| --- | --- |

NHP Enhanced Supplement Plan Even better with:

Your NHP Enhanced Supplement Programme works even better with... the additon of the extra supplements listed below

| Vitamins/Herbs | DAILY INTAKE |
| --- | --- |

Select the programme you want by clicking the add to basket button below

For more information on the benefits of these supplements and dietary recomendations click the Plan of Action tab at the top.

Order NHP Supplement Programme

Order NHP Enhanced Programme

Plan of Action

Customer Review
Guidance Support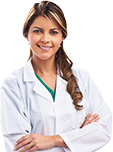 If you would like more help and guidance please email one of our nutritionists, who will be pleased to recommend an appropriate course of action for you, by clicking here.
Contact Us
Quality Assured
This product has been awarded Dr Glenville's Exclusive Seal of Approval.

Click here to find out more. Seal of Approval
There are no products matching the selection.