Exclusive Special Offers For Dr Marilyn Glenville's IHCAN Webinar
Exclusive Special Offers
For
Dr Marilyn Glenville's IHCAN Webinar
Nutrition, Mental Health and Sleep.
New Evidence For The Direct Link Between
Food, Mood and Sleep
Below Are All The Key Supplements And Nutritional
Consultations Recommended By Dr Glenville in relation to
this talk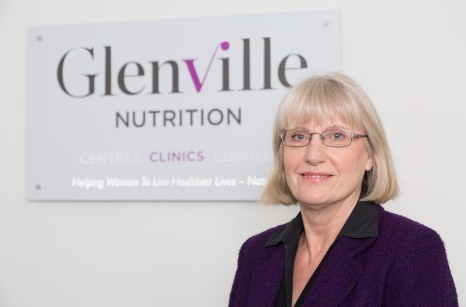 Glenville Nutrition Clinic
Supplements And Consultations
Your Supplement Programme

Special Offer

Click Here for details
Nutritional Consultations

Special Offer

Click Here for details
Supplements Special Offer For
IHCAN Webinar Attendees
25% Off The Listed Price
While Stocks Last
· Sleep Support*

Normal Price £25.77
Special Offer Price £19.33

Add to Basket

· Mental Wellbeing Support*

Normal Price 32.77
Special Offer Price 24.57

Add to Basket

· Omega 3 Support *

Normal Price 30.77
Special Offer Price 23.07

Add to Basket

· Advanced Probiotic Support*

Normal Price 32.77
Special Offer Price 24.57

Add to Basket

*See Below For More Information

Your Supplement Programme

Normal Price 122.08
Special Offer Price 91.56
More Product Information …
NHP Sleep Support

'For A Good Night's Sleep'

When you want to get to sleep quickly and sleep well throughout the night then a good combination of natural ingredients can help.

NHP Sleep Support is a unique combination of specially selected herbs and nutrients carefully formulated to help improve your sleep and help you sleep well throughout the night.

NHP Sleep SupportContains:

• Valerian shown in clinic trials to reduce the amount of time it takes to fall asleep and improve the quality of your sleep and can reduce restlessness and anxiety.

• Hops which have a natural sedative effect and a long history in helping to improve sleep and can also reduce restlessness and anxiety

• Chamomile, passion flower and lemon balm are known for their sleep inducing effect

• L-theanine is important to help your brain 'switch off' when going to sleep

• Montmorency tart cherry has been shown to increase the length of time people with insomnia sleep

• Magnesiumcitrate for relaxation and known as 'nature's tranquilliser' for helping to calm both mind and body.

NHP Sleep Support is a unique combination of herbs and nutrients expertly formulated to help you sleep well through the night.

For best results take 2 capsules one hour before bed.

Registered with the Vegan and Vegetarian Societies. Kosher and Halal certified.

All ingredients are organic where possible.

Price £25.77
Special Offer Price £19.33

Add to Basket
Mental Wellbeing Support

'For Physical And Emotional Peace'

NHP Mental Wellbeing Support contains carefully chosen nutrients in specific amounts to help overcome stressful experiences.

If you have experienced trauma or a stressful encounter your body needs specific nutrients to help it cope and to aid recovery.

Research has shown that certain nutrients can help support adrenals, balance neurotransmitters, and reduce anxiety.

These nutrients include the B vitamins and particularly vitamin B5 which is crucial for supporting adrenal function. L-theanine can help promote feelings of calmness and research shows that it can help reduce both psychological and physiological stress responses. The amino acid tyrosine has been shown to have beneficial effects on cognitive performance during periods of sustained and severe stress. Turmeric can help to protect mental health by helping with stress-induced anxiety.

For best results, adults over 16 years, take 1 capsule three times a day with food. For children aged 12 – 16 take 1 capsule a day.

Registered with the Vegan and Vegetarian Societies. Kosher and Halal certified.

All ingredients are organic where possible.

Price £32.77
Special Offer Price £24.57

Add to Basket
NHP Omega 3 Support

'High Strength'

Research has shown that Omega 3 essential fatty acids can improve your sleep quality, help you fall asleep more quickly and improve your performance in the day.

NHP Omega 3 Support is an ultra-pure, wild deep sea fish oil supplement rich in omega 3 essential fatty acids with high levels of both EPA and DHA which are important for your health.

Your body cannot manufacture essential fatty acids they have to come in through your diet or supplements.

Omega 3 essential fats 'oil' your body by lubricating the joints and skin, as well as being a vital component of every human cell.

Your body needs them to balance hormones, insulate nerve cells, keep the skin and arteries supple and to keep your body warm.

NHP Omega 3 Support contains just the right balance of 770 mg EPA and 510 mg DHA in just two capsules a day.

Made with Vegetarian capsules and containing a small amount of natural peppermint oil to stop the fishy aftertaste common with many fish oil supplements.

For best results take 2 capsules daily. 1 capsule twice a day with food.

Kosher, Halal And Friends Of The Sea Certified.

Price £30.77
Special Offer Price £23.07

Add to Basket
NHP Advanced Probiotic Support
'Your Friendly Digestive Bacteria'

Not all probiotics are the same!

With NHP Advanced Probiotic Support you are getting a high strength, high quality source of beneficial bacterial for balancing digestive health and supporting your immune system.

The daily amount of NHP Advanced Probiotic Support gives you 12 billion bifidobacteria strains and 10 billion Lactobacillus acidophilus.

With added prebiotics to feed and aid the probiotics, gamma oryzanol to help soothe digestive discomfort and glutamine to support normal digestive function. Advanced Probiotic Support is freeze dried (not need to keep refrigerated) and get activated as you swallow it.

Advanced Probiotic Support has been formulated to help give you everything you need for digestive health.

For best results take 2 capsules a day, away from food.

Registered with the Vegan and Vegetarian Societies. Kosher and Halal certified.

Price £32.77
Special Offer Price £24.57

Add to Basket
Special Offer For
IHCAN Webinar Attendees
25% Off The Listed Price
While Stocks Last
· Sleep Support*

Normal Price £25.77
Special Offer Price £19.33

Add to Basket

· Mental Wellbeing Support*

Normal Price 32.77
Special Offer Price 24.57

Add to Basket

· Omega 3 Support *

Normal Price 30.77
Special Offer Price 23.07

Add to Basket

· Advanced Probiotic Support*

Normal Price 32.77
Special Offer Price 24.57

Add to Basket

*See Below For More Information

Your Supplement Programme

Normal Price 122.08
Special Offer Price 91.56
Nutritional Consultations
Nutritional Support
For Mental Wellbeing And To
Help You Get A Good Night's Sleep
Naturally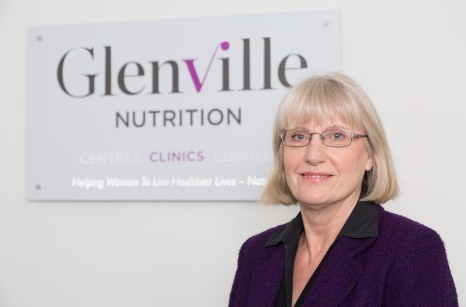 Glenville Nutrition Clinic
Do You Need Help To Improve Your
Mental Wellbeing And/Or Quality Of Sleep?
The Glenville Nutrition Clinic Is Here To Help
Founded by Dr. Marilyn Glenville PhD, the UK's leading nutritionist specialising in natural health and author of 16 international bestselling books, selling over one million copies in 20 languages worldwide.
The clinic's aim is to help you improve your health and wellbeing both mentally and physically.
The nutritional approach to supporting mental wellbeing and sleep is enormously successful.
Although it goes without saying that a healthy diet is crucial to a positive outlook, many people are unaware of the fact that diet can also help to correct nutritional imbalances.
With our help, you can improve mood and sleep through good eating habits, rectifying nutritional deficiencies, boosting your digestion, improving detoxification and through practical lifestyle changes.
By looking at your current diet, your lifestyle and medical history, and advising you on any nutritional tests which may be important we can help you to improve your mental wellbeing and sleep.
What Should You Do Next?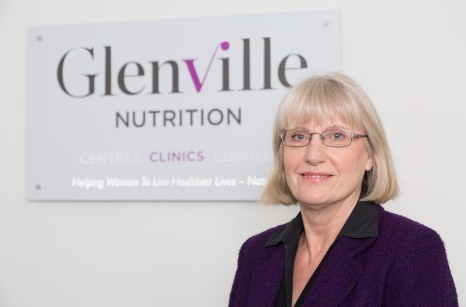 Glenville Nutrition Clinic
Your Nutrition Consultation
In The Comfort Of Your Own Home
When you come for a consultation, you will be in the hands of one of Dr Marilyn Glenville's highly qualified nutritionists.
All of our nutritionists are hand-picked and trained to follow Dr Glenville's high standards.
If you're ready to improve your mental wellbeing and help you enjoy a good night's sleep, or have concerns about your general health, please do give us a call and we can set up a telephone or Skype consultation for you.
So make the call now, and take your first step towards achieving better health and wellbeing.
Normal price £197
Special IHCAN Webinar Attendees Offer
If You Book Now You Can Save £50
Todays Price Just £147
For more information or to book just
Phone:  01892 515 905 or 
Email: reception@glenvillenutrition.com
Tests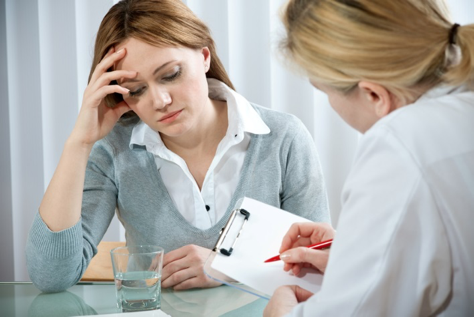 Do you want to know if you have any vitamin 
and mineral deficiencies that can be 
affecting your mood and sleep?
There are many laboratory tests that are extremely useful. These tests can give you invaluable insights into understanding what is going on in your body at the moments and can tell you what vitamin and mineral deficiencies you may have.
The interpretation of these results lets you know what supplements you need to take and what amounts of specific nutrients are needed in order to improve your mental stability and sleep.
You would then be re-tested after three months to monitor your progress and to adjust the supplement programme accordingly.
As an example one of the tests that can be helpful for both mental wellbeing and sleep is the Adrenal Stress Test
Adrenal Stress Test
How stressed are you?
The test measures the level of the stress hormone cortisol which is released when you feel physical or psychological stress. Symptoms can occur if you are producing too much or little cortisol. The test also measures DHEA (dehydroepiandrosterone), which is the hormone that works to balance many of the negative effects of cortisol and helps you cope with stress. Four saliva samples are collected in a kit, supplied by the lab, at home over the course of one day and the samples are then sent back to the lab for analysis.
All the tests we use in the clinic are carried out by accredited scientific laboratories in the UK and the USA.
Your nutritionist will interpret the findings of these tests for you and provide you with tailored recommendations based on your results.

Knowledge And Expertise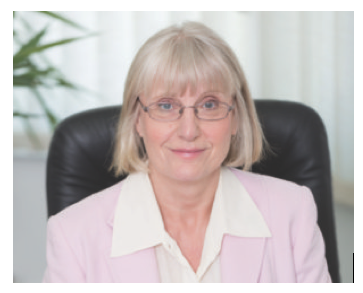 Dr Marilyn Glenville PhD
Founded by Dr. Marilyn Glenville PhD, the UK's leading nutritionist and authority on natural health.

Author of 16 internationally best-selling books and former President of The Food and Health Forum at The Royal Society of Medicine.
For more than 30 years, The Glenville Nutrition Clinics have been supporting patients naturally and is the longest established nutrition clinic in the UK today.
Consultations
Normal price £197
Special IHCAN Webinar Attendees Offer
If You Book Now You Can Save £50
Todays Price Just £147
Once you've booked your consultation our practice manager will call you in the next few days to book your appointment on a date that's convenient for you. The prices above are for a consultation with one of Dr Glenville's highly qualified nutritionists who have been practicing with her for many years and are all personally trained by her.