How To Optimise Your Immune System Naturally and Overcome Stress and Anxiety
How To
Optimise Your Immune System Naturally And
Overcome Stress And Anxiety
Consultations And Supplements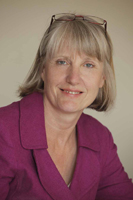 Below Are All The Key Supplements And Nutritional
Consultations Recommended By Dr Glenville That
You Can Use To Help Optimise Your Immune
System And Overcome Stress and Anxiety
In These Uncertain Times
Nutritional Consultations

Special Offer

Click Here for details
Your Supplement Programme

Special Offer

Click Here for details
Nutritional Consultations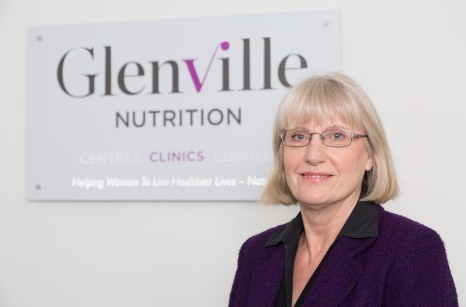 30 mins Initial Consultation On Your Immune Health Or A Single Health Problem
The focus of your consultation will be on:
What to eat and what supplements to take to support your immune system
Or
On a single health problem of your choice. E.G. Weight problems, PCOS, IBS, Stress, Menopause, Osteoporosis, Thyroid, Fertility and other hormonal issues.
Special price just £97
Add to Basket
60 mins Initial In-Depth General Health Consultation
Having a whole hour dedicated to your personal health concerns is particularly helpful if you have any complex health issues.
In your 60 minute consultation we take an in-depth assessment of your general health, stress, lifestyle, medical history, digestion, immune, environment etc. and have the time to discuss what your general and specific health concerns are and what you need to do now to get back to good health.
You will also come away with a detailed plan of action to help you stay focused and implement the advice you have been given.
The price for a full 60-minute consultation is just £197
Special price for webinar attendees - Save £50 - Now Just £147
Add to Basket
Or If you prefer to spread the cost of your consultation you can pay 50% of the full price now - £98.50 - and the remaining 50% - £98.50 - at the time of your consultation.
Add to Basket
Once you've booked your consultation one of my team will call you next week to book your appointment on a date that's convenient for you.
The prices above are for a consultation with one of my highly qualified nutritionists who have been with me for many years and are all personally trained by me.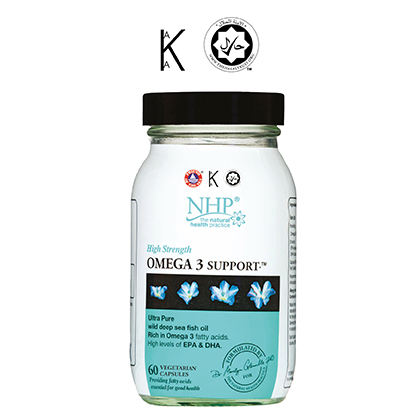 Special Offer For Webinar Attendees
Order Over £70 Of Supplements And Get
20% Off The Listed Price
While Stocks Last
| | |
| --- | --- |
| Your Supplement Programme | £75.31 |
Add In If Needed:

* See Below For More Information
More Information…

NHP Immune Support
'Nutritional Support For Your Immune System'

NHP Immune Support is a unique botanical formulation which has been made with a special combination of carefully chosen botanicals and nutrients for promoting healthy immune function

NHP Immune Support provides the optimum amounts of vitamin C, probiotics, vitamin D3, zinc, mushrooms, black elderberry, olive leaf and beta 1,3. Glucans.

All in just two capsules a day to help support your healthy immune function.

For best results take 2 capsules daily. 1 capsule twice a day with food.

Registered with the Vegan and Vegetarian Societies. Kosher and Halal certified.

All ingredients are organic where possible.

Price: £30.77
Add to Basket

Omega 3 Support
'High Strength'

NHP Omega 3 Support is an ultra-pure, wild deep sea fish oil supplement rich in omega 3 essential fatty acids with high levels of both EPA and DHA.

Your body cannot manufacture essential fatty acids they have to come in through your diet or supplements.

Omega 3 essential fats 'oil' your body by lubricating the joints and skin, as well as being a vital component of every human cell.

Your body needs them to balance hormones, insulate nerve cells, keep the skin and arteries supple and to keep your body warm.

NHP Omega 3 Support contains 770 mg EPA and 510 mg DHA in just two capsules a day.

The capsule is vegetarian not bovine gelation and contains a small amount of peppermint oil to stop the fishy aftertaste common with many fish oil supplements.

For best results take 2 capsules daily. 1 capsule twice a day with food.

Kosher, Halal And Friends Of The Sea Certified.

Price: £30.77
Add to Basket

NHP Vitamin C Support
'An Alkaline Vitamin C'

Including magnesium and bilberry extract - Rich in bio-flavanoids.

NHP Vitamin C Support is made from magnesium ascorbate which is an alkaline form of vitamin C. (Not to be confused with the more acidic and cheaper form of ascorbic acid which is more difficult for the body to absorb and can act as an irritant.)

NHP Vitamin C Support is easily assimilated by the body and allows for maximum absorption and effectiveness.

NHP Vitamin C Support also contains Bilberry which is an excellent antioxidant.

NHP Vitamin C is one of the most important vitamins which is essential for optimum health and the supporting the healthy function of your Immune System.

For best results take 2 – 3 capsules a day. 1 capsule twice a day with food.

Registered with the Vegan and Vegetarian Societies. Kosher and Halal certified.

Price: £17.77
Add to Basket

Sleep Support
'For A Good Night's Sleep'

NHP Sleep Support contains carefully chosen herbs and nutrient to help improve your sleep.

When you want to get to sleep quickly and sleep well throughout the night than a good combination of natural ingredients can help.

NHP Sleep Support contains valerian which has been shown in a number of clinical trials to reduce the amount of time it takes to fall asleep and to improve the quality of that sleep.

Magnesium is known as 'nature's tranquilliser' and helps to calm both mind and body.

Hops have a natural sedative effect and a long history in helping to improve sleep.

Research has shown that both valerian and hops can reduce restlessness and anxiety, L-theanine is important to help your brain 'switch off' when going to sleep.

For best results take 2 capsules one hour before bed.

Registered with the Vegan and Vegetarian Societies. Kosher and Halal certified.

All ingredients are organic where possible.

Price £26.77
Add to Basket

NHP Advanced Probiotic Support
'Your Friendly Digestive Bacteria'

Not all probiotics are the same!

With NHP Advanced Probiotic Support you are getting a high strength, high quality source of beneficial bacterial for balancing digestive health and supporting your immune system.

The daily amount of NHP Advanced Probiotic Support gives you 12 billion bifidobacteria strains and 10 billion Lactobacillus acidophilus.

With added prebiotics to feed and aid the probiotics, gamma oryzanol to help soothe digestive discomfort and glutamine to support normal digestive function.

Advanced Probiotic Support has been formulated to help give you everything you need for digestive health.

For best results take 2 capsules a day. 1 to 2 capsules daily away from food.

Registered with the Vegan and Vegetarian Societies. Kosher and Halal certified.

Price: £32.77
Add to Basket

NHP Tranquil Support
'keeping you in control'

This special formula has been designed to give you extra support to help you manage in today's stressful world.

All the nutrients in NHP Tranquil Support, are aimed at helping you cope both mentally and physically with the stresses and strains of everyday life especially in these worrying times.

NHP Tranquil Support includes all the B vitamins, with extra B5, magnesium, chromium, curcumin, Siberian ginseng, L-theanine and Aloe vera.

Minerals like magnesium are included for relaxation and sleep, chromium to help keep your blood sugar in balance and the other nutrients to help with hormone balance, digestion and immune support when you are under stress.

Take NHP Tranquil Support; and take back control of your life.

3 capsules daily, for best results take 1 capsules 3 times a day with food

Registered with the Vegan and Vegetarian Societies. Kosher And Halal certified.

Price: £25.77
Add to Basket

NHP Vitamin D3 Support
'All year-round support'

NHP Vitamin D3 Support is a delicious blackcurrant tasting, easy to take, family friendly vitamin D3 liquid with a dropper which helps contribute to the maintenance of normal bones and muscle, as well as normal function of the immune system.

NHP Vitamin D3 Support is an easy way for all the family to stay safe from the sun's rays and maintain good levels of Vitamin D all year round.

NHP Vitamin D3 Support is ideal for the whole family as it delivers the government recommendation of 400ius per day per dropper which is ideal for children and 4 droppers will deliver 2,000ius per day which is recommended for adults.

NHP Vitamin D3 Support in liquid form is ideal because it can be dropped under the tongue and instead of having to go through the digestive system can be absorbed easily and efficiently into the tiny blood vessels under the tongue.

NHP Vitamin D3 Support is also extra special in that is it fine for both vegetarians and vegans as the vitamin D3 is from Lichen and not sheep's lanolin.

It does not contain any preservatives such as potassium sorbate or any sweeteners.

Registered with the Vegan and Vegetarian Societies. Kosher approved. Halal certified.

Price: £13.77
Add to Basket