Quality Assured
This product has been awarded Dr Glenville's Exclusive Seal of Approval.

Click here to find out more. Seal of Approval
Guidance Support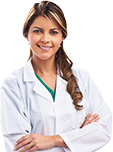 If you are not sure whether this is the right test for you then click 'which test should I take?' and follow the checklist which will help to ensure you have made he correcct choice.
Contact Us